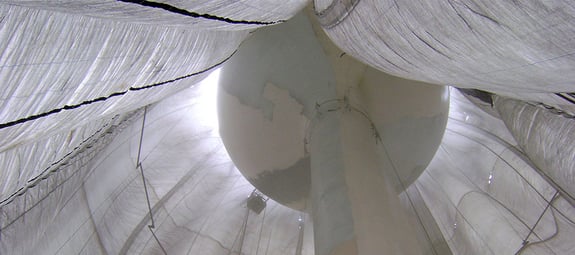 What is Design|Build?
Design|build is a common term used to describe alternative project delivery.
It is an innovative way to plan, design and construct buildings and infrastructure using just a single source. Today's project demands require efficient designs, better performance, faster delivery, and effective contract management. Design|build projects foster improved partnering and collaboration between the owner, design team, contractors and other project stakeholders.
Each alternative project delivery approach is tailored to meet your specific delivery requirements, goals, objectives and project constraints.
SEH Design|Build understands that a successful project occurs only when there is cooperation, mutual accountability, and alignment of the shared interests of all project stakeholders.
SEH Design|Build's planners, engineers, architects and construction managers work together to achieve a comprehensive project delivery process. We are truly a single source solution for all your project needs. Learn more about how we're Building a Better World for All of US® on the SEH website.
Clients
Municipalities
Counties
Federal agencies
Regional agencies
State agencies
Developers
Commercial
Food and beverage
Industrial facilities
Manufacturing
Mining
Oil and gas
Public utilities
Pulp and paper
Markets
Buildings
Energy
Environmental
Infrastructure
Transportation
Wastewater
Water
For you, this means lower costs, shorter schedules and more intelligent designs.
Several alternative project delivery methods are offered by SEH Design|Build. Each method is unique, and selecting the right approach helps ensure an exact fit to meet your project needs. Options include:
Construction Management
Construction Management (CM) Services for projects designed by SEH.
Construction Management Third Party
Third Party (CM-Third Party) – Construction Management for projects designed by others or in collaboration with others.
Program Management
Construction Management for multiple SEH-designed projects, for projects with multiple sites or for multiple tasks within a single program.
Engineer-Procure
Construction Management (EPCM) – Construction Management of SEH designed projects, with the responsibility for equipment and systems procurement and installation. SEH Design|Build assumes responsibility for costs and schedule, and contracts directly with contractors and suppliers.
Design-Build Construction Management at Risk (CM at Risk)
Construction Management for SEH-designed projects with the responsibility for costs and schedule. SEH Design|Build contracts directly with contractors and suppliers.
A streamlined Design|Build project delivery team can leverage the following benefits:
Faster Delivery
Collaborative project management, and concurrent design and construction can speed the project delivery.
Cost Savings
An integrated project team and tighter project time line can result in overall cost savings. Review of alternate designs, construction methods and materials takes place throughout the design-build process.
Long-Term Quality
The project delivery team is committed to improved project quality. The design-builder is the single guarantor of quality and is highly motivated to ensure a quality project.
Singular Responsibility and Reduced Risk
One entity is held accountable for cost, schedule, performance, quality and warranty.
Contract Administration
Owners have more control and can focus on the project rather than managing separate contracts and complex issues and deliverables.
Design|Build vs. Design|Bid|Build
As you analyze which approach may be more suitable for you and your project, we invite you to ask yourself some important questions.
Is the project time line a critical issue?
A Design|Build approach does not require that all plans and specification preparation be completed up front; design and construction can take place concurrently, and the project schedule can be guaranteed.

Is project price certainty a necessity, prior to completion of the design?
An overall price for complete project delivery is identified by the Design|Build team and agreed to by all parties during the design development and prior to construction. Any cost overruns are the responsibility of the Design|Build team and there are no contract change orders.

Is there concern about the project award process?
Unlike traditional Design|Bid|Build delivery methods, a Design|Build project is awarded on the basis of criteria such as experience, qualifications and best value to the owner.
Is contractor input important during design?
With Design|Bid|Build, the contractor may not be known until after the design work has been completed, bids have been submitted, and a construction contract has been awarded. This means the design cannot incorporate any input by the contractor on construction materials and methods that would improve the project design, functionality and impact cost.
Do you have access to in-house technical staff?
Under the Design|Build process, the owner does not have to review the accuracy and completeness of the designer's work and does not have to manage multiple consultants, contractors, suppliers and outside agencies. The owner does not need in-house technical staff to manage the project.